In September 2021 the Church in Wales voted to allow blessings in church of couples in a same-sex marriage or civil partnership (see https://cofe-equal-marriage.org.uk/church-in-wales-blesses-ssm/).
Now the first such couple has received a blessing, as reported by the BBC in this excellent news article: https://www.bbc.co.uk/news/uk-wales-59269916.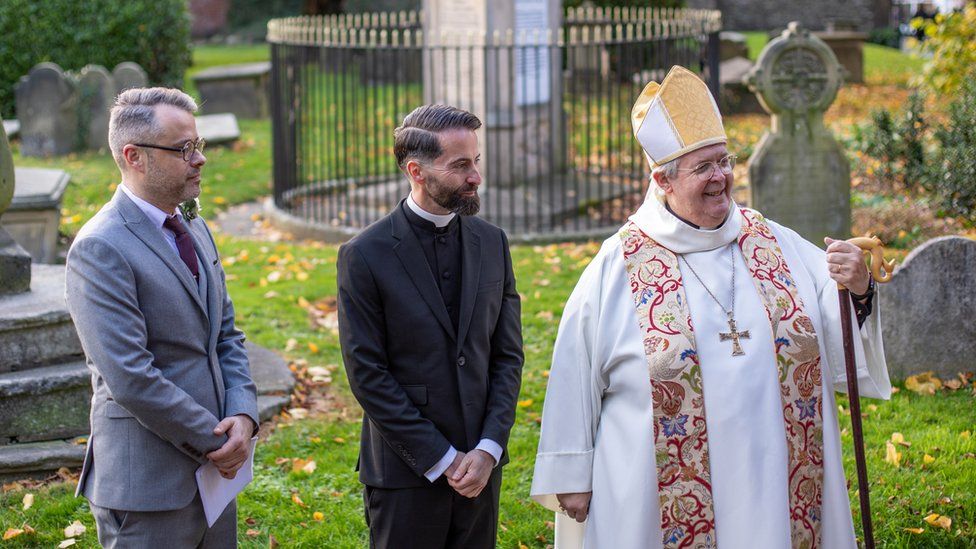 They are Fr Lee Taylor, priest-in-charge at St Collen's Church, Llangollen, and his civil partner Fabiano Da Silva Duarte. The service of blessing, which was very like a traditional wedding, was held at St Collen's and was conducted by the Rt Revd Gregory Cameron, Bishop of St Asaph.
It is especially pleasing that the BBC article included this quote from Fr Lee:
❝It feels like we are only half way there. I would like to see the Church in Wales move forward now with same-sex marriages in church … I believe that making a covenant with our spouse in marriage is a reflection of God's own covenant with us through Jesus.❞
May that day come quickly.