Quick link to audio – well worth listening to!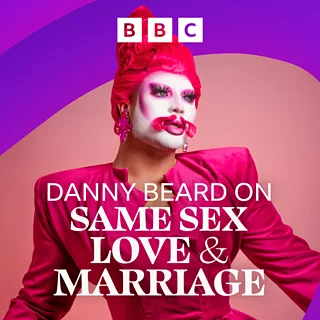 Danny Beard is a British drag performer and singer who won the 2022 season of 'RuPaul's Drag Race UK'.
This 14-minute podcast is the second episode of a four-part series published on BBC Sounds. In this episode, entitled 'Love and God', Danny meets Charlie and Aly Houlder-Moat and hears how choosing a same-sex wedding led Charlie to question what it means to belong to the Church of England. Find out about Charlie and Aly's special day and their thoughts on same-sex blessings.
This episode is currently online at https://www.bbc.co.uk/sounds/play/p0fv5ktv, which is available for at least a year from June 2024; when this link no longer works we will change it to point to an archived copy.