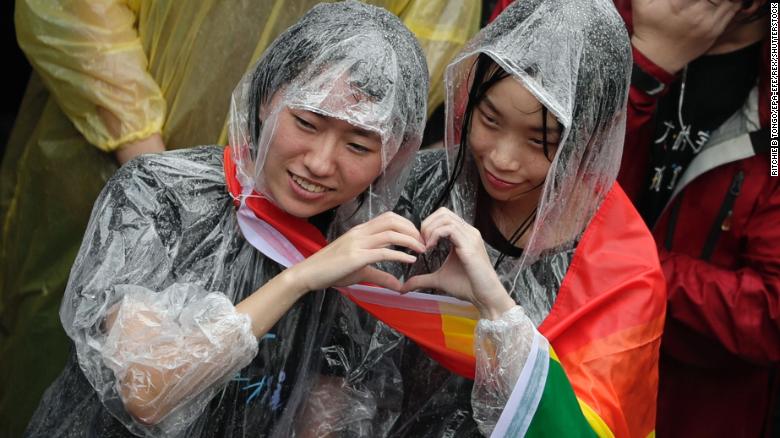 On 17 May 2019 the Taiwanese parliament (legislative assembly) passed an Act to legalize marriage between two people of the same sex – the first country in Asia to do so. The Act comes into force on 24 May, just in time to comply with a deadline set by the Constitutional Court of Taiwan, which had ruled two years ago that the law defining marriage as only between a man and a woman was unconstitutional. For more details see this CNN news article.
Unfortunately the new law falls short of full equality, as there will be some legal differences between same- and opposite-sex marriage, but LGBTQIA+ campaigners are still celebrating this major step along the way.
This brings the number of countries worldwide in which marriage is open to same-sex couples to 29, in every continent except Antarctica.
The number of Christian churches worldwide, including Anglican ones, that allow the marriage before God of same-sex couples is also steadily growing, but there is clearly much further to go. Some Christians think this is giving in to secularism, but perhaps it indicates that the Holy Spirit is not limited to working within the churches to bring about justice, especially when those churches are resistant to change.